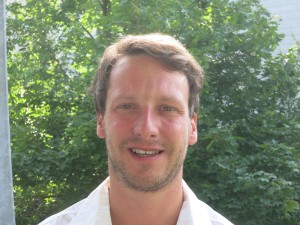 Dr. Wolfgang Funk vertritt im Sommersemester 2019 eine Professur in Leipzig.
Seine Veranstaltungen werden von Frau Sarah Wegener und Herrn Dominik Wallerius übernommen.
Wolfgang Funk is a researcher and lecturer in the English Literature and Culture Section at the Department of English and Linguistics at Johannes Gutenberg-Universität Mainz, where he is currently working on a post-doc project on late Victorian women poets and their use of evolutionary imagery. He taught English literature and Gender Studies at Universität Regensburg (2005-2008) and Leibniz Universität Hannover (2008-2015). He graduated from the University of Regensburg with a Staatsexamen (German, English and History) and a Magister Artium. He has published articles on Bryony Lavery (2007), Jasper Fforde (2010), Martin McDonagh (2010), Dave Eggers (2011), and Jez Butterworth (2011) and is the co-editor of Fiktionen von Wirklichkeit: Authentizität zwischen Materialität und Konstruktion (2011) and The Aesthetics of Authenticity:Medial Constructions of the Real (2012). His Ph.D. thesis, The Literature of Reconstruction: Authentic Fiction in the New Millennium has been published with Bloomsbury in September 2015.
Research Interests
• Intersections of Literature and Science (with a particular focus on the nineteenth century)
• Questions of Representation in Contemporary Fiction
• Postmodern Theory
• Literary Utopias
• Women Poets