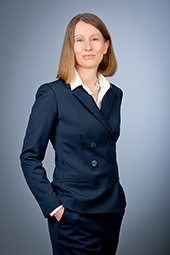 Who am I?
I am a researcher and teacher in Anglophone literatures. I earned my doctoral degree from the English Faculty of the University of Oxford in 2009. I was appointed to the W1-professorship (without tenure-track) for English Literature and Culture at Johannes Gutenberg University Mainz from September 2016 until August 2022. I successfully passed the mid-term evaluation for my junior-professorship in 2019. The same year, I was awarded a grant from the German Research Foundation to lead the research group "The Visceral Novel Reader" (422574378). Before that, I had successfully applied for funding from the European Council to conduct research at King's College London's Centre for the Humanities and Health in 2010. From 2011 until 2013, I acted as Marie-Curie Research Fellow, fixed-term lecturer and co-convenor of the MSc in Medical Humanities at KCL's English Department, before being elected as a Marie-Curie Research Fellow at the Centre for Advanced Studies "Zukunftskolleg," University of Konstanz, in 2014. I have accepted the permanent position of Senior Lecturer in English Literature at the Faculty of Humanities/ Theology of Lund University, commencing in September 2022.
What do I research and teach?
I am interested in reading as a cultural and literary practice. My first monograph relates S. T. Coleridge's early poetry and prose to the circulation of Kantian philosophy in the English public sphere during the Romantic period. As Junior Professor in English literature and culture at Johannes Gutenberg University Mainz, I have led the DFG-funded research group called the "Visceral Novel Reader" (422574378), consisting of a doctoral researcher, Natasha Anderson, and student assistants, Joanne Liaros and Sarah Arnold. The project develops a diachronic model for the transformative potential of narrative for readers' embodied repertoire. This work grows out of my previous research in the medical humanities and collaborations with international experts in Europe and North America. My future work aims to investigate the role of narrative in planetary health and well-being.
Overall, I have eighteen years of teaching experience, which comprises, on the one hand, subject-specific competences and, on the other hand, cross-disciplinary competences, such as academic writing in the English language. I have designed and held more than thirty different courses in English literature and culture. This includes teaching and supervision at all levels: doctoral, Master of Art, Master of Education, Bachelor of Art, and Bachelor of Education. I currently supervise the doctoral thesis "The Body and the Book: Evolutions of Visceral Reading Experiences in the Victorian Novel" and have acted as the principal supervisor and examiner for twenty-five degree theses at Johannes Gutenberg University Mainz.
Which theses do I supervise?
Here is a list of topics for which I have acted as a principal supervisor:
1 MA Labour and Exploitation in Charles Dickens's Oliver Twist and Elizabeth Gaskell's North and South
2 BA Gender in Elizabeth Gaskell's Cranford and North and South
3 MA Cultural Hybridity in Selected Works by Hanif Kureishi
4 BA The Construction of Female Subjectivity in Percy Shelley's The Cenci
5 M.Ed. Class Differences in the Victorian Age: Elizabeth Gaskell's Mary Barton and Charles Dickens's Hard Times
6 MA The Presence of Women in the Field of Detective Fiction
7 MA Lord Byron's Heroes and the Odd One Out: A Comparison Between Selected Byronic Heroes
8 MA Transforming Cultural Memory in Ishiguro's The Buried Giant
9 MA Poetics and Politics of Galsworthy's Forsyte Saga
10 B.Ed.- Transforming Gender in Aurora Leigh
11 M.Ed.- Constructing Masculine Marginality in Mary Shelley's Frankenstein and Emily Brontë's Wuthering Heights
12 MA Sensational Detective Fiction: A Feminist Comparison of Wilkie Collins's The Woman in White (1860) and Andrew Forrester's The Female Detective (1864)
13 BA "The Intimacy of Sisters": Female Guidance and the Limits of Education in Jane Austen's Emma and Mansfield Park
14 BA "Women's Worth:" Race, Female Sexuality, and Female Agency in Jane Eyre and Wide Sargasso Sea
15 MA Virginia Woolf's Modification of Victorian Biography in the Novel Orlando
16 BA Victorian Women Writers and their Impact on Literature and Society
17 BA 'Repurposing the Night:' Foucault, Productivity, and Health in Julia Armfield's 'The Great Awake'
18 BA Representing Queer Identities in Oscar Wilde's The Picture of Dorian Grey and Radclyffe Hall's The Well of Loneliness
19 MA The Poetics of the Whodunit: The Woman in White (1860) and Blood Rights (1989)
20 BA The Material and Symbolic Significance of the River in The Mill on the Floss
21 M. Ed. "Abhorred Monster": Disability and (Blocked) Sympathy in Mary Shelley's Frankenstein
22 BA The Evocation of Gender Ambivalence in Mary Elizabeth Braddon's Lady Audley's Secret
23 MA Triple Marginalization: Frankenstein (1818), Slavery and the Anglophone Cameroonian Experience in Your Madness not Mine
24 BA Forced Docility of Women in Jane Austen's Pride and Prejudice
25 BA The Tale of a Repeating World – A Social-Ecological Analysis of Jeanette Winterson's The Stone Gods